I decided to compare the difference in art of Valle Lacrimarum from a the second chapter a year and a half ago until now: chapter eight. I've come a long way since 2011!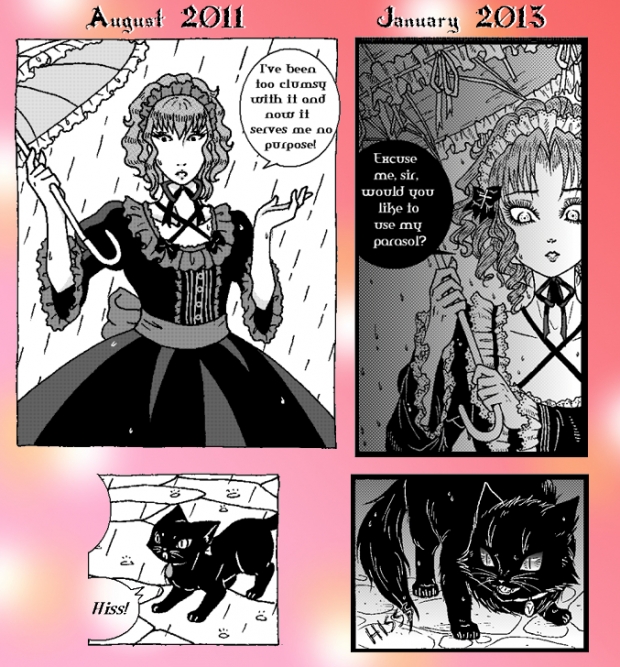 This comic has been running longer than I originally thought! It was supposed to be a gothic and lolita themed one shot and I still sort of wish it was just a short story.

Sadly when Amelia meets these guys I may stop the story for revisions and maybe start my own website for my webcomics. I hate for this to become another CrestFallen Era in which I dropped the story completely despite it being well received. I do intend to restart it though!
BTW, does anyone remember my CrestFallen Era comic? It was years ago and I deleted the comic itself but some art still remains. I don't even have it on my computer let alone the original lineart!
It was about a girl (or ghost) who lived alone in the ruins of an old, abandoned church in the middle of the forest. I remember someone commenting on how it was the perfect story and those words really meant a lot to me. I still think about those comments and it motivates me to keep the dark fantasy theme. Kind words can do so much for an artist, even years after they have been said! So thanks everyone who takes the time to read my webcomics and give me feedback, it always means a lot!