Welcome to my world. I am Dino Cavallone, the tenth head of the Cavallone famiglia. I am also known as Bucking Horse Dino or Bronco Dino. It is a pleasure to meet you!
Please, if you have any questions or inquiries, ask me. However if you wish to join the host club, please PM miss Lunastarz or Miss. Akria about it.
If you wish to chat to me on AIM I'm cavallonedecimo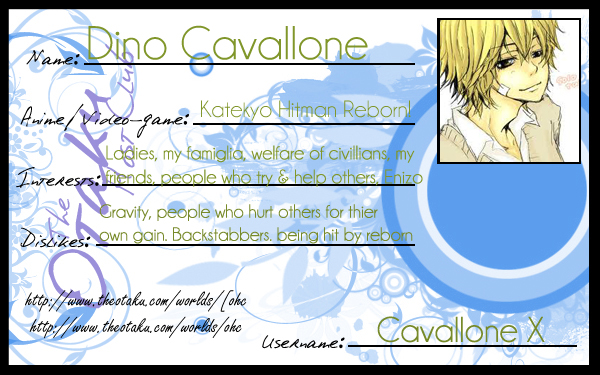 ~Dino Cavallone, Cavallone Decimo.