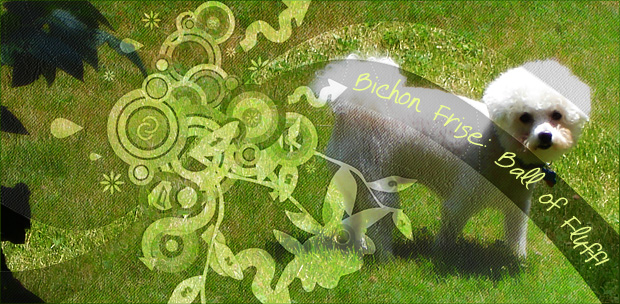 Welcome to my world that is all about my dog Aaryanna. Those of you who know me are already aware of how much I adore my dog. =3 My user namer is her name. The images of Bichon's that I use for my avatar and banners are of her.
I positively adore and love my dog so I made this world for stuff all about her. I intend to post pictures, random bits of information about Bichon's in general and even take some of the funnier ones and make lolbichon images. =P
So sit back and enjoy! You might even get a rare spotting of our cat, Alexander, too. We've had both of them since they were little so they're use to one another and have lots of fun playing together.
~All picture rights belong to: Aaryanna, Mariskah & SunfallE