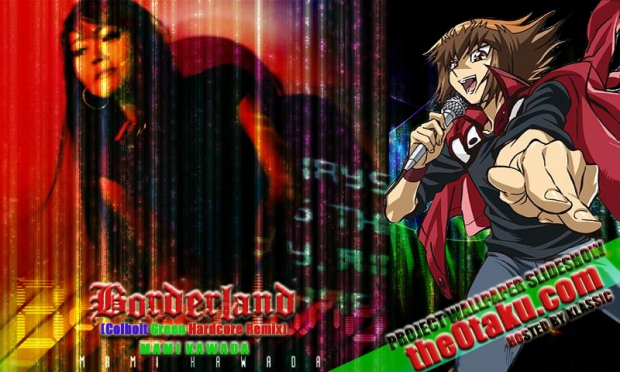 TheOtaku.com
Project Wallpaper Slideshow
Hosted by Klassic
Song(to be used):Borderland(Colbolt Green Hardcore Remix)
Artist:Mami Kawada
Attention wallpaper artists of theO. I am putting together a wallpaper slideshow project for wallpapers here on theO. The wallpaper gallery doesn't really seem to get much attention anymore and I'd love to promote the best wallpapers theO has to offer in a video slideshow. If anybody wants to participate, please write a comment on this post and link 2 of your best wallpapers to be featured in the slideshow.
If you haven't heard the original song of Borderland the video will be posted below this post. Also I will post a video of the remix as well.
As a random note,what do you guys think of the banner? I did my best to represent the music and the creative spirit of theO.

Borderland(Original) by Mami Kawada

Borderland(Colbolt Green Harcore Remix) by Mami Kawada
EDIT:I have decided to post a deadline. I really want to get going in this project. The deadline is January 20th. To those who have contributed,thank you. If you would like to contribute 2 more, they would be appreciated. And anyone out there who like to participate, you may contribute up to 4 wallpapers. Please post links in your comments.
EDIT 2:I am hosting a wallpaper challenge HERE. Everyone is welcome to join. I look forward to seeing your entries. This is a re-post of my original post. I'm just trying to get the word out about my slideshow project.
~Judai (Klassic)
PS:Sorry I don't post here much. I usually don't know what to post here.