Okay her is the sketch part of the drawing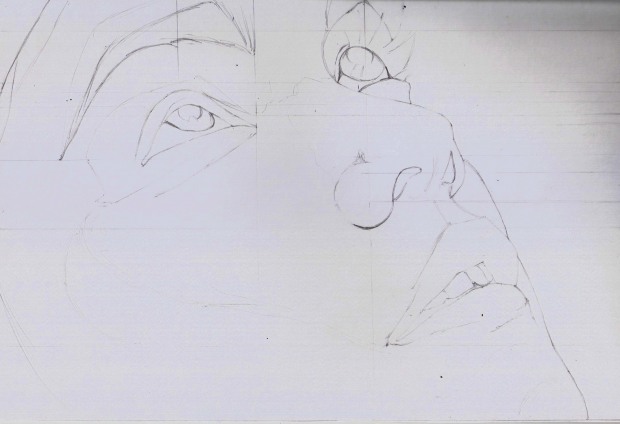 pic, not sure if you can see it (stpid scanner), took me almost a day.
The materials I used are cartridge paper, ruler, mech pencil.
Firstly I cut the paper to the size I wanted to draw with.
Then while analyzing the picture I pic out points where the eyes, nose, and lips where align one the paper.. this part took me all night and today just to get right. Some other things I did which help for accuracy was that I used my camera phone and take a picture of the drawing and compare it with the picture, that way it is easier for me to pic out the flaws because the pic in the phone was small.
Other things to notice is how light the drawing is because I didn't make any hard lines.
For the next step I am thinking of shading just from the upper left to the right then come down but I dont think it wont make a good time-line so im going to do the shading by steps from light to dark.