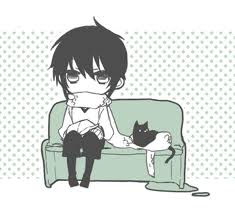 wait!i pick miharu chibi!from nabai no ou
.yea ok..NOW some things about me....(outline from ike)
country:USA!!
age:12
gender-female
anime-kaichou wa maid sama,vampire knight,pandora hearts,special a,shugo chara,blue exorcist,deathnote,nabari no ou,inu x buko,kimi to boku,kimi ni todoke,bokura ga ita,lucky star,clannad,pokemon,ouran highschool host club,fruits basket....i think i forgot some...wow thats a lot...what do i do for a living?!eh
k dramas-cofee prince,heartstrings,your beautiful,.........my mind went blank...
games-mw3,call of duty black ops,mario games,kirby,pokemon games.... doesnt seem like much but i do play a lot... 0_0
art style-traditional,copic,paper,pencil
about me
...uhm
i started drawing anime/manga in 4th grade(2008-2009) and i like looking at the old art works and they are VERY UGLY D:.uhm i got beter but still was not that good proportion wise..uhm 2012 i guess i really like my style a lot better :)
and like 2011 i watched a lot of animes and yea...
music-k pop-cn blue,bigbang,fft island,2pm er 159 pm ,2ne1,jungyong hwa <3,shinee,parkshin hye,brian joo.uhm j pop- super cell,shounen t ,nico nico singers,hanatan and pokota,UVER world!!! <3 <3,utau,vocaloid,kou shibasaki, blahh...drew ryan scott,vasity fanclub,rianah,nikki minaj,drake,lil wanye,new boyz,far east movement...
manga-stardust wink,maid sama,love berrish,okami san,youkoxboku, er..if i continue i think this would be to long...
aditional info-
-im ASIAN!!
-im 12 years old
-i am 5'2
-i like cake
-i LOVE anime
-i LOVE manga
-er..uhm i like to free write
-i hate writing prompts
-in language arts (while making text connections)i relate most of it to anime and manga for some reason
-i LOVE to draw
-it PISSES ME OFF WHEN PEOPLE COPY ME
-i wear glasses
-i have black hair
-I LOVE PIKACHU
-i spell a lot of things wrong
-I FAIL AT DRAWING SOMETIMES
-I LIKE DOUBLE RAINBOWS...
- 0_0 IM SOMEWHAT CLAUSTROPHOBIC
-I THINK I SPELLED THAT WRONG
-IDK WHY I HAV THIS ON CAPS LOCK RIGHT NOW..
-IM half Cambodian and uhm chinese
-i has chinky eyes when i smile -_-
-i squint a lot