As I was reorganizing my art files, I came across this: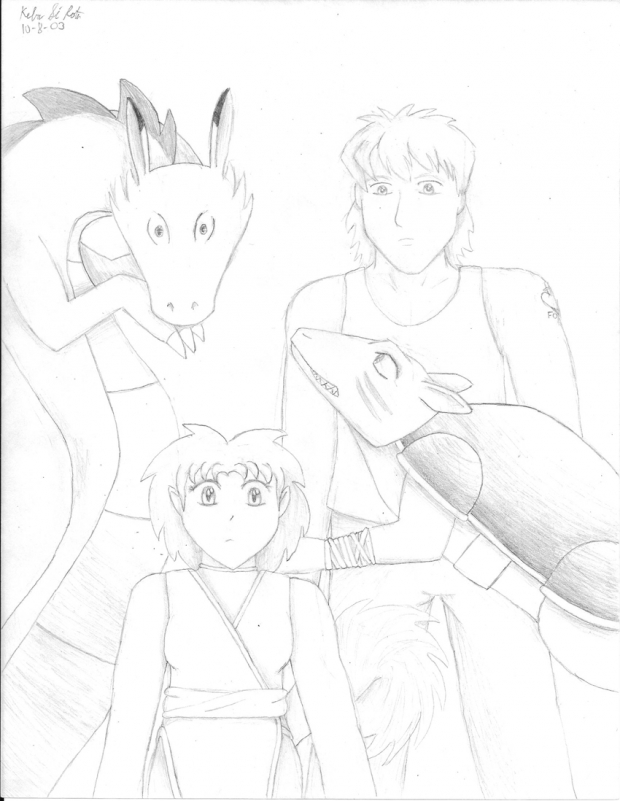 This is my first-ever destination drawing. I drew it all the way back in 2003. I remember starting the picture just before my senior year of high school. I don't remember when I finished it, but the date displayed on the drawing was when I did.
The drawing features Keba, Jon, Rakusa, and an unnamed character. I don't think any of them are the correct size in relation to each other.
I;'m pretty sure I haven't drawn the unnamed character since. His role in the story has remained the same, but his appearance has changed a lot in my mind. I won't reveal his role because I don't want you associating the image with him.
Now that I think about it, I haven't been able to settle on a hairstyle for my character, Keba. I think I might go back to something like the one here.