"It seems almost like the secret to the best music in the universe was discovered in the 80's and then lost forever." -OneEyedJack1970, YouTube user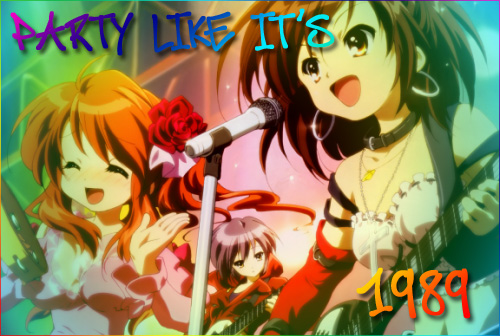 The 1980s. The era where everything was made of fishnet, your hair was bigger than your head, and the world was holding its breath as America and Russia hovered their fingers over the nuke button.
Also one of the most influential eras of modern music. Before Brittany Spears and the Backstreet Boys, before Michael Jackson was a child molester, before the gangstafication of rap, before Rick Astley was an internet joke... Was an era of moonwalking zombies, buzzing synthesizers, and the simple yet awesome mantra of "don't stop believin'."
Let me take you back...
This World is rated PG-13, for... well... sex, drugs, and rock 'n' roll. American politics may have been conservative in the '80s, but the music was not. Tread with caution.
Submissions are currently open!
Submission Guidelines
Master List of Featured Songs
Usually updated every other day or ever 2 days. (Sometimes I forget. Remind me by submitting a song!)