Sep 09 – Site Update - Posted By Adam

Xiaomi Black Shark 2 Review
Recently, the hardware manufacturer Xiaomi asked if I'd like to check out their new gaming-centered smartphone, the Black Shark 2. Being a fan of their fitness tracker wristband, the Mi Band, which I faithfully wore on my right wrist for over a year, I happily obliged.
You probably know plenty about gaming PCs, like those from Alienware, but you may not know about the gaming smartphone field. These devices run Android and function like any other Android phone, yet are pumped up to 11 when it comes to spitting pretty gaming graphics quickly. And it makes sense because a lot of people do all their gaming just on phones and have to grapple with serious ports of PC games, like Final Fantasy, PUBG, and Fortnite. (Even Pokemon Go stutters for many at times.)
The Black Shark 2 is an impressive entrant into this field.
My first impression of the Black Shark 2 was that it's substantial, sturdy, and sexy. It has weight and heft to it and the back has a neat glowing green emblem that pulsates when it's on. It's a little bigger and heavier than my normal phone, but I wouldn't see any issues using it day to day for typical banal pursuits, like checking email or social media.
My second impression of the Black Shark 2 came after downloading a handful of titles and comparing how it performed with my older Samsung Galaxy device. There was no contest. The Black Shark 2 was snappy and hummed and giggled at anything I threw at it.
Beyond specs and sturdiness, the Black Shark 2 has no shortage of impressive features. Big speakers for sound, the ability to connect to your TV, a "gaming" switch that clears RAM so you can play titles in a more optimized way, the ability to overclock. And, if like me, you find your non-gaming phone getting too hot while playing for long stretches, the Black Shark 2 has liquid cooling(!). Oh yeah, there's also a neat controller you can plug into it.
If you do most your gaming on your phone and struggle with poor framerates or lag or overheating, I happily recommend the Black Shark 2! You can read more about it on their website.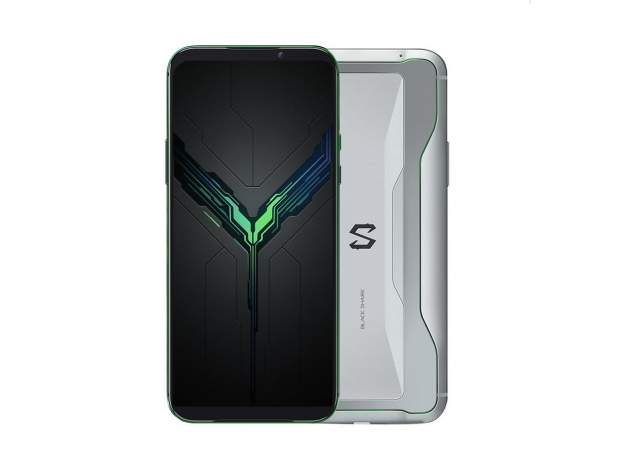 Note: theO received a copy of the Black Shark 2 for review but was not compensated for this piece. We just liked what we saw!