Mar 09 – Otaku Madness - Posted By Starscream

Weekly Inspiration: Smudge Heaven
Hello to all again. Time for another round of our new weekly inspiration. The last one was a mixture of various things that you could choose from and featured an art form called 'decalcomania'. Did anyone try it? So far we only had one person post a link to some.
Now, to clear a few things up that were mentioned in the comments of the first post, anyone of any skill level can join in. You can pick one or as many of the suggestions as you wish and this applies to ANY medium. All suggestions can be adapted to fit whatever medium you use, be it traditional or digital. (Just look out for the tips!)

This Week
Word: Love
Colour: Pink
Letter: N
Theme: Picnic
~*~
Featured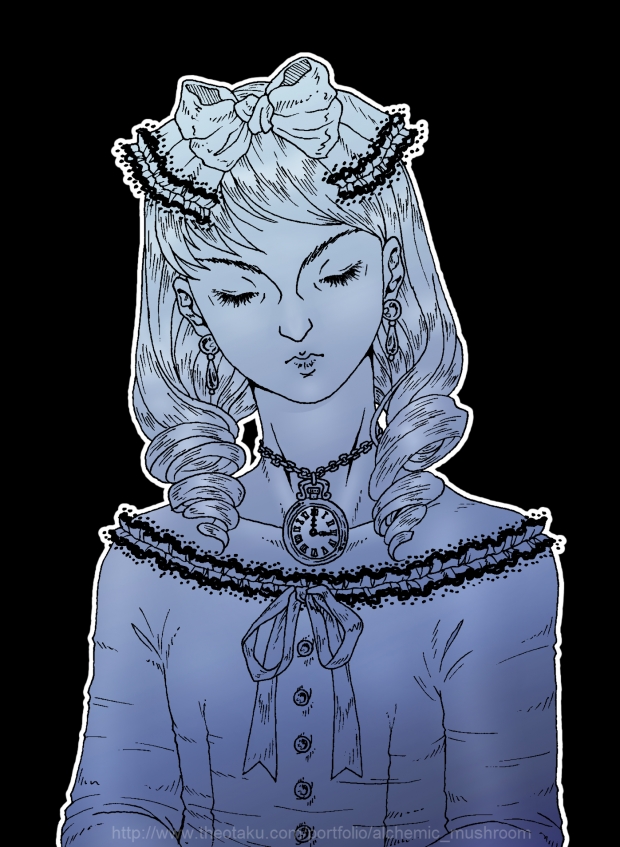 Sleepy Little Alice by Alchemic Mushroom
[You will see a couple of pieces done by TheO members who tried out last weeks suggestions, so watch this space.]
~*~
Why Not Try
For those of you who want to try something a little bit different, why not try this art style for a change of pace?
Smudge Heaven!
(This is a suggestion for all digital artists, but this can also be done with traditional methods too.)
What you will need:
An art program with a smudge tool
To start, outline your subject in black. Add scribbles where you want your shading (Remember your light sources!) and also ad lines for hair should you be drawing a person or animal. Next, choose your smudge tool, set the opacity to around 25% and work your way around the shading, blending it as you go. For the hair, use it in the same direction as your lines, this will retain the texture, but soften the look making it more lifelike. Once finished change to white and add your highlights, as well as adding light streaks into the hair. Go over once again with your smudge tool and adjust any lost lines with black again.
Want an example? I've done a basic tutorial sheet here: CLICK HERE!
Have fun and don't forget to link your works in the comments below!