Mar 15 – Site Update - Posted By Adam

Kamisama Kiss Contest Winner!
Thanks to everyone who participated in our Kamisama Kiss eCard contest! We are pleased to award the grand prize to "Take Me By Surprise" by thelostsindar: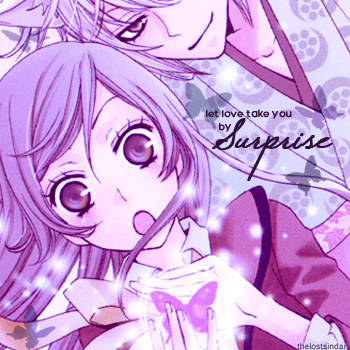 While each member of our staff had different top picks, thelostsindar's submission was mentioned in the top-3 by everyone.
We received a lot of fantastic entries, so his was a difficult contest to judge. We encourage you to browse all the submissions and support everyone who entered!