May 02 – Site Update - Posted By Adam

theO Mascot Contest: And Third Place Goes To…
This was a tough contest to judge. Just look at all the entries! There were probably 15-20 entries we'd be thrilled with to serve as our mascot.
But we did it. Our staff all contributed their favorite submissions and I pared the list down to three.
So let's get started. We're going to begin with third place and work our way up to first (a new post every day).
The third place winner of our theO mascot competition, earning acclaim and a free copy of Anime Studio 8 goes to IyamiNaHamusutaa for the work below: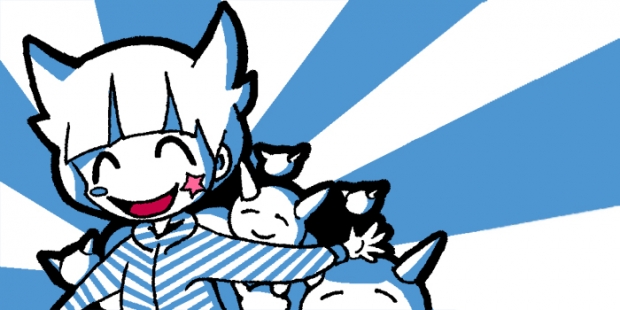 Please join me in congratulating the artist for creating such a fun, smile-making work!